Bandung, West Java Indonesia
A collection from YAPENA, consisting of hundreds of manuscripts written in the Pegon and Javanese scripts with Sundanese and Javanese language
Bantaeng, South Sulawesi Indonesia
Buginese and Malay manuscripts in Lontara and Jawi scripts from Faisal's collection, containing diaries and registers.
Banyuwangi, East Java Indonesia
Collections from farmers and an Islamic clericks, Kiai Saleh Lateng containing various texts including letters, sufism, Islamic jurisprudencce and stories.
Baubau, Southeast Sulawesi Indonesia
The first part of the legacy collection of the Kingdom of Buton in Baubau (Southeast Sulawesi, Indonesia). It contains 123 digitized manuscripts.
Bulukumba, South Sulawesi Indonesia
A collection from the descendants of a traditional Pinisi shipbuilder, Syarifudin, written in Buginesse, Makassarese and Malay with Serang script
Campalagian, West Sulawesi Indonesia
Manuscript collection of Imam Lapeo, an Islamic Sufi cleric in Polewali Mandar, contains records of events and registers in Lontara and Jawi scripts.
Denpasar, Bali Indonesia
Palm leaf manuscripts containing Hindu religious texts, astrology, linguistics, and worship procedures from the collection of I Made Kajeng Waras Himawan Suweca>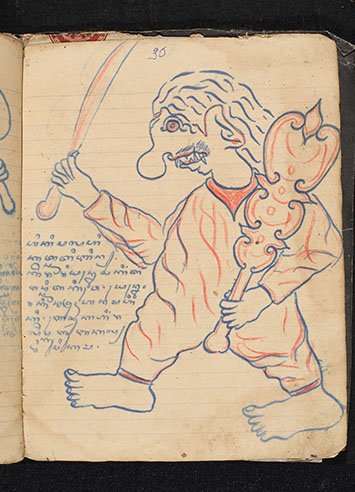 Indramayu, West Java Indonesia
Governmental inventory records of Legok Village including farm, tax and other notes. This also contains Javanese manuscripts from various owners.
Kuningan, West Java Indonesia
Contains two collections from a Muslim community and from indigenous Sundanese community of Paseban Tri Panca Tunggal. The manuscripts were written on Pegon, Arabic and Javanese scripts.
Luang Prabang Laos
Manuscripts collection of Buddhist monks in Luang Prabang (Laos). All written in palm leaves and old Lao script. It contains 450 digitized manuscripts.
Magetan, East Java Indonesia
Manuscript bundles from a historical mosque built by Kiai Imam Nawawi in 1840. They contain a variety of Islamic teachings.
Makassar, South Sulawesi Indonesia
Various manuscripts from the communities of three religions in Makassarese, Buginese, Latin, Malay, and Chinese languages and scripts.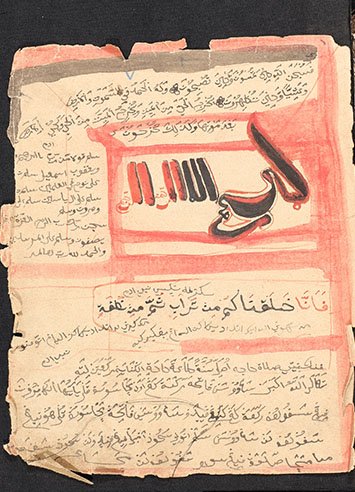 Malang, East Java Indonesia
Private collection of Lulut Edi Santoso written on European and tree bark papers, written in Javanese and Pegon script. Containing Islamic texts
Ogan Komering Ilir, South Sumatra Indonesia
Collection of four owners, written in Jawi script on paper and contain various Islamic teachings, including astronomy, and Arabic grammar.
Palembang, South Sumatra Indonesia
Four collections from various owners, containing islamic text, letters and other notes, including a legacy collection from the Sultanate of Palembang
Sijunjung, West Sumatra Indonesia
Collection of Islamic manuscripts from Surau Simaung which written in Malay and Jawi script, containing teaching, sufism, and other text
Takalar, South Sulawesi Indonesia
Collection of two owners containing various Islamic text, written in Buginese, Makassarese, Malay, and Arabic written in Lontaraq, Jawi, and Arabic scripts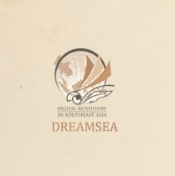 The manuscripts displayed on this page belong to a collection that is currently available in the online DREAMSEA repository. They are sorted by city in alphabetical order, and more information about the collections can be viewed by clicking on a specific city. It should be noted that many other manuscripts are still being uploaded and reviewed in phases, and digital images of them will be added to the repository soon. For the latest updates on DREAMSEA's missions, featured manuscripts, and newly uploaded collections, follow them on social media.